In album:

Richard Celler Legal, P.A.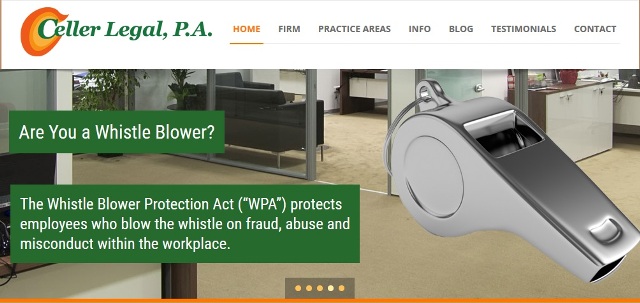 Richard Celler Legal, P.A.

Address: 7450 Griffin Road, Suite 230 Davie, FL 33314
Phone: 954-903-7475
Email: richard@floridaovertimelawyer.com
Website: http://www.floridaovertimelawyer.com/

We are a law firm committed to protecting the rights of employees in the workplace throughout Florida and the United States. Our firm represents clients on a contingency basis in claims for unpaid overtime, commissions, severance payments, and for violations of state and federal law for wrongful termination, including claims for discrimination on the basis of age, sex, sexual orientation, race, color, national origin, religion, etc., as well as for claims arising under the Family Medical Leave Act ("FMLA"), whistleblower protections, Sarbanes Oxley violations, and for sexual harassment and retaliation in the workplace.
Comments
Add Comment
Please login to add comments!